So I'm minding my own business, sleeping, when Justin's alarm goes off at 7 yesterday morning. This is why I seriously considered buying him a Lark for Christmas, but anyway, Justin's alarm goes off and instead of moving to snooze like he usually does (for a half hour or so, of 5 minute alarm intervals. Laaaaaaaark!) he decided to check his email on his blackberry. Suddenly my barely awake brain is trying to process his shouts of "Assignment notification email! ASSIGNMENT NOTIFICATION EMAIL!" I looked over his shoulder as he opened the email and at same time we read the words: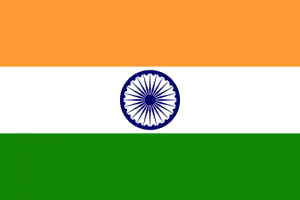 New Delhi, India.
Whoa. Let me tell you, that's a lot to process when you first wake up. I teared up and said "I'm going to get bit by a cobra!" and then immediately started laughing hysterically. Wow, way to wake up on your best foot, Sarah. But don't worry, I woke up a little, re-researched ALOT and now I'm so excited with India it's ridiculous. The Bollywood centers in my brain have been fully activated and I'm dancing and singing around the house.
The problem is we really wanted Italy this time around and we felt like we had a decent shot at it, but then you open that email and bam, your dreams have turned into…India. That's the foreign service for you. But we're not really the type to sit around crying over spilt milk. By around 1 in the afternoon I was all "Italy? Been there, done that. When do I get to white-water raft down the Ganges? And see the Himalayas? And we'll hire a cook and a housekeeper? And everyone says we'll save money to boot?!"
You see, right after our Italian posts on the list Justin had put Auckland, New Zealand, and honestly, it sounded nice enough, but with all his convincing I thought it sounded…boring. And then right after Auckland came India. India is not boring. In fact it's hard for me to comprehend the 180 degree difference there's going to be in our lives after being in comfortable, ol' Nogales. 38 hour plane ride to see family instead of 8-12 hour drive, check. No beef as opposed to daily carne asada, check. 8 American/30 Mexican staff consulate vs. 200 American, 700 Indian staff EMBASSY, check. Wal-mart? Child please! My poor comfort zone is trembling right now, both with fear and excitement.
So, yeah, no Italy this time around and maybe Italy someday and maybe Italy never. Who knows? We've got a crazy long career ahead of us with twists and turns that will make going to India look like a straight path I'm sure. All I can say is that I'm happy and excited and the future is looking…fun.